Prudent Q & A with Alice Wentworth | Accounting Administrator
Prudent Q & A
SYRACUSE, NY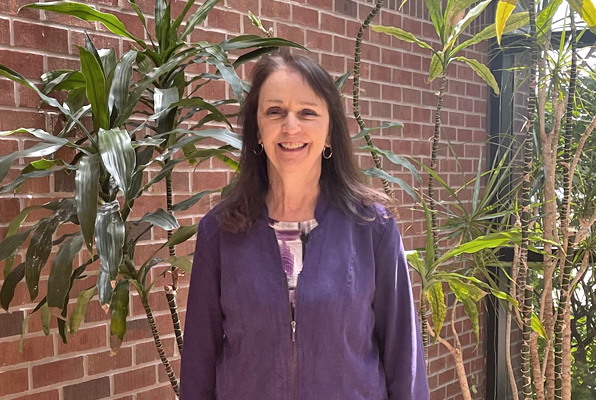 What do you do at Prudent?
As an Accounting Administrator, I handle a range of important job responsibilities that contribute to the smooth functioning of the organization. One of my primary tasks involves processing Accounts Payable, which includes reviewing and recording invoices, ensuring timely payments to vendors, and maintaining accurate financial records. Additionally, I am responsible for managing Tax Information, ensuring compliance with tax regulations, and assisting in the preparation of tax returns. Another aspect of my role is overseeing Fleet Maintenance, which involves monitoring and coordinating the maintenance and repair of company vehicles to ensure their optimal functionality. Lastly, I handle Customer Job Assignments, which entails allocating resources and tracking project expenses. These tasks require attention to detail, organizational skills, and a strong understanding of accounting principles and procedures.
What's your favorite part of your job?

The aspect of my job that I particularly enjoy is working with accounting entries. It involves recording financial transactions accurately and efficiently, ensuring that our books are up-to-date and reflective of the company's financial position. This process allows me to collaborate with partners in management, which provides valuable insights for decision-making. Additionally, I take pleasure in assisting my co-workers in locating information and files. Being able to provide support and contribute to their efficiency and productivity brings me satisfaction and reinforces the collaborative environment we have in our organization.
Who or what has inspired your career path most in your life?
Throughout my career, Philip Thayaparan has been an incredible source of inspiration. His extensive knowledge and expertise in all aspects of Prudent Engineering's services, including bookkeeping and spreadsheet software, have consistently amazed me. Over the course of my 28 years at the company, I have witnessed Philip's remarkable ability to grow and expand the business. He has implemented innovative strategies and made sound decisions that have propelled the company's success. Furthermore, Philip serves as a mentor and encourages individual career growth among his employees. He fosters an environment that values personal development and motivates us to constantly strive for excellence. In addition to nurturing individual growth, Philip emphasizes teamwork and the importance of a strong, united Prudent Engineering family. His leadership style and dedication to the well-being of his employees have had a profound impact on my career and the entire organization.