Seneca Turnpike (Rte. 173) Corridor Improvements, Final Design Services (Phases V – VI)
Project Type

Highway Design

Date

2015 – Ongoing

Location

City of Syracuse, New York

Role

Work Performed:
 Work Zone Traffic Control (WZTC)
 Pavement Marking Layout & Design
 Street Signage Replacement & Relocation
 Stripping and Signage Details & Design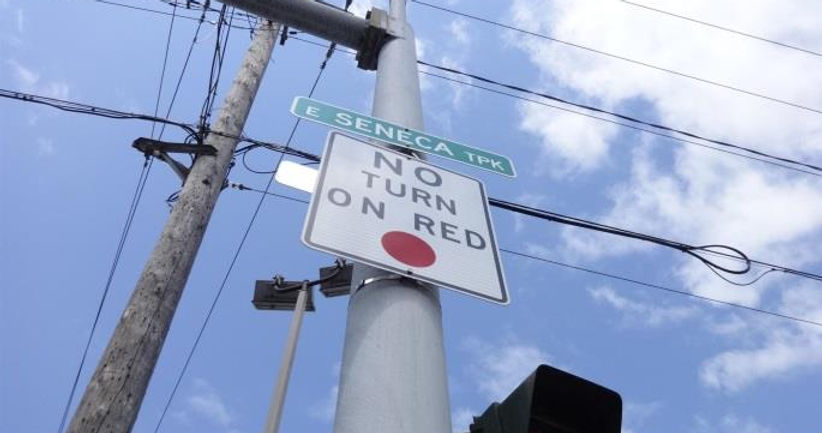 As a subconsultant, Prudent Engineering has been retained by the City of Syracuse to provide design support services for the Seneca Turnpike Corridor Improvements project in the City of Syracuse, New York. The project area encompasses approximately 0.8 miles along Route 173 (Seneca Turnpike), specifically 300 feet west of Hopper Road to 500 feet east of South Salina Street.
The Seneca Turnpike Corridor functions as a major passageway connecting local neighborhoods, businesses, healthcare, and educational institutions. Due to traffic congestion and inadequate pedestrian amenities, this project provides the necessary design improvements that will enhance pedestrian safety features and better facilitate arterial service. The overall work scope includes designing ADA-compliant sidewalks; installing appropriate street luminaries and pedestrian countdown crosswalk timers; designing greenspace and snow storage elements; and improving the existing stormwater drainage systems.
Prudent's transportation engineers are responsible for designing the Work Zone Traffic Control stages for the construction work programmed under this contract, which includes mill and inlay and full-depth pavement reconstruction operations. Prudent's staff is also tasked with designing new pavement markings and the replacement, relocation, and removal of traffic signage; 25 new signs will be selected and installed. Design deliverables are being developed using AutoCAD Civil3D and GuidSIGN programs.