I-86 PROSPECT MOUNTAIN PHASE II
Project Type

Construction Inspection & Management (NY)

Date

2015-2019

Location

Binghamton, New York

Role

Objectives:
Prudent Engineering provided subconsultant Construction Inspection (CI) services for Phase II of the Prospect Mountain highway project in Binghamton, New York.

• Detailed Inspection
• On-site Field Inspection
• Highway Construction Inspection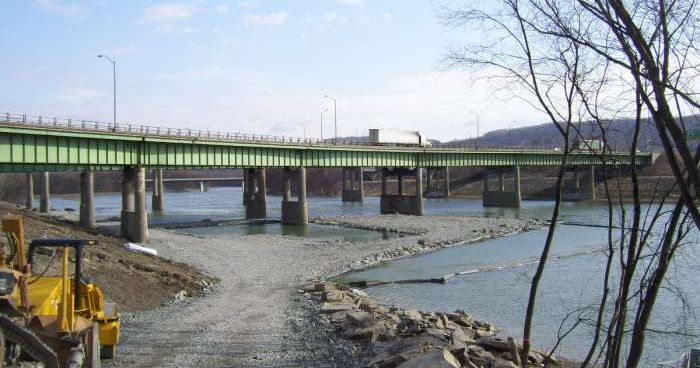 Prudent will perform CI services for the multi-million dollar project that is scheduled to begin in early 2016. Under the direction of the New York State Department of Transportation (NYSDOT), this stage of the project involves reconfiguring Interchange 4, where Routes 7, 17 and I-81 converge.

The scope of this construction project involves rebuilding of NY Route 17 and Interstate 81 in the City of Binghamton, spanning from Route 17, west of Exit 72 Street, to Exit 4, where the NY 17 and I-81 merge. The project's chief objectives are to: improve operational and safety deficiencies affecting the NY Route 17/I-81 interchange; address structural defects of the bridges over the Chenango River; and upgrade sections of Route 17 to obtain I-86 designation as a federal interstate highway.

Prudent was previously part of the team that conducted CI services during Phase I of the project.